Volunteer
A little time goes a long way.
Get Involved with Team QLI
Our program thrives due to the passion, integrity and drive of our volunteers. Whether it's supporting our rehabilitation and care services, building relationships with our clients, or other innovative ways of furthering our mission, we want you here, with us, helping us remain a national leader and powerful resource for a population in need.
Individual
The gifts of time, shared experience and friendship are the most valuable things you can offer. Opportunities range from socializing, playing games, or offering your talents to one of QLI's programs. After an application and screening process, we will match you with a team or an individual client who shares your interests. Must be 18 or older.
Group
Join forces with QLI's volunteer coordinator to create a customized volunteer experience that fits your group's goals and meets a need for QLI and its clients. Group projects have included campus clean-up, craft days, holiday events and much more. Every event is different, by design.
Ambassador
QLI Ambassadors share QLI's story and impact throughout the Omaha community. Ambassadors get an interactive, behind-the-scenes look at QLI's life-changing program from the individuals who experience it firsthand. Join the Ambassador Army and take your relentless spirit to the next level.
Your Path Starts Here
Want more information? Ready to get started?
Fill out the form below and our volunteer coordinator will be in touch to answer your questions and help you through the process.
Contact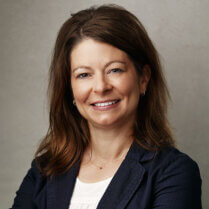 Jen Karolski
Director of Events and Volunteers