Our Mission:
Deliver life-changing rehabilitation and care. Protect dignity, instill purpose, and create hope. Commit to excellence.
Work Here
The people we serve are just like you, with one key difference. One moment they were employees, parents or college students – then, the strike of a lightning bolt, a mosquito bite, a car accident, or a fall while at work. Within seconds, they began a fight to rebuild a life they once lived – what once came so easily. We remain committed to being a place where families in crisis can receive world-class care and rehabilitation.
QLI is equally committed to the team members who make it all happen. We seek individuals with a curious mind and a strong work ethic. We encourage growth through coaching and experiential learning. We compensate via a merit-based pay system and an array of benefits. This approach results in an award-winning culture designed to create an environment where our staff are successful at work AND in life.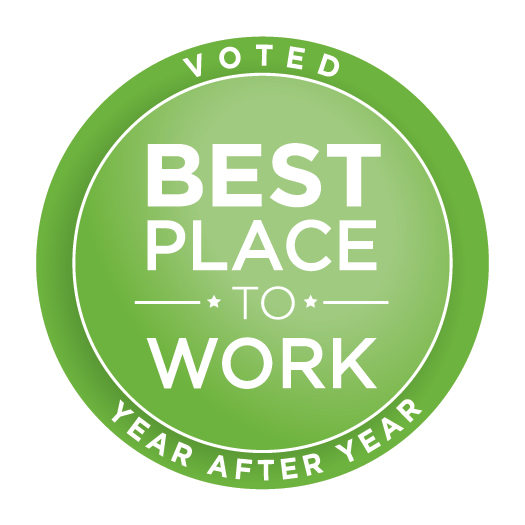 Great Benefits
Merit-based pay. Health benefits. Paid training. Tuition Assistance. Perks. Financial planning. Wellness. Meals included. The benefits of working at QLI are creative and diverse.
Make An Impact
Our team members invest in a mission that is greater than any one person. At QLI, you will go home knowing what you do matters.
Relentless Team
Our team of over 400 relentlessly inspired team members is fundamental to QLI's success. They are the reason we are nationally renowned and perennially recognized as a Best Place to Work in Omaha.
Life at QLI
Haji Weliyo
ACE
When QLI says they invest in workers, they actually do. Many employers say that but when you work there, nothing happens. Ever since I started at QLI they have been giving me training, opportunities, and experiences to improve myself.
Sara Waid
Occupational Therapist
Working at QLI is a lifestyle. There is a lot of purpose behind what I do. You definitely get challenged – you have to be willing to work, to jump in and help outside of the scope of your job. But it is such a part of who I am – this organization that does really phenomenal things. I still feel so much passion for the work that we get to do.
Kelly Bender
Custodian
I enjoy what I do. I take a lot of pride and satisfaction in our success stories and I enjoy being part of the mission. I may not be involved in any direct cares or therapies but my contribution lends itself to supporting those care teams and therapists in providing a clean, safe environment.
We Care About You
QLI offers a variety of traditional and non-traditional benefits to make QLI a place you are excited to work.
Merit-Based Pay
Paid Vacation/Holiday Time
Sick Time
Life Insurance
Short-Term Disability Coverage
Long-Term Disability Coverage
Employer Retirement Contribution
Tuition Reimbursement
Meals While on Shift
Access to Paid and Free Training
Paid Certified Nursing Assistant Training
Continuing Education
Utilize Your Skills at a National Center of Excellence
State-of-the Art Facilities and Technology
Growth Opportunities
Coaching/Mentoring
Positive Work Culture
Accommodating to School Schedules
We Value Your Opinion
Beautiful 65 Acre Campus
Leaders that Work Alongside You
Opportunities for Travel
On-Site Fitness Centers
Opportunities to Immerse in All Areas of the Organization
Flexible On-Call Program
1
Apply
Click an open position below and submit an application. Not sure which position is a good fit for your qualifications? Complete the form on this page and we'll get back to you to discuss further. Experience is not required.
2
Interview
After reviewing your application, our Human Resources team will be in touch to begin the interviewing process. Interviews are an opportunity to learn more about you and your goals – and for you to learn more about QLI.
3
Rebuild Lives
QLI provides every team member with an extensive orientation and mentoring experience. This process focuses on clinical skill sets, personal and professional development, and interactive dialogue about QLI's culture.
Employment Questions
Ruben Castillo
Director of Human Resources
QLI offers equal opportunity for employment, promotion, and continuation of employment to all qualified individuals regardless of race, color, religion, sex, gender, age, marital status, political affiliation, sexual orientation, gender identity or expression, genetic information, neurodiversity, national origin, physical or mental handicap, citizenship status, veteran status, pregnancy, having recently given birth or related medical conditions. We are committed to providing an inclusive and welcoming environment for all members of our team, clients, volunteers and corporate partners.