YOUR HEALTH AND SAFETY IS EXTREMELY IMPORTANT TO US.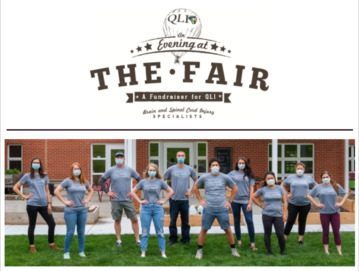 It is with great disappointment that we have to announce the cancellation of QLI's 2020 An Evening at the Fair. After careful consideration, it became clear that we cannot safely bring over 1000 people together and risk the health and safety of our community supporters or our team members. Rest assured, we will use this time to make the next An Evening at the Fair, scheduled for September 2022, the best one yet!
We are hopeful that despite the cancellation of the event, you will still support QLI's Life Path Services Program by following this link and choosing to donate to QLI's mission.
To learn more about how Life Path Services makes a life-changing impact on the individuals we serve, click HERE to read the latest issue of our QLI Magazine. We are grateful for your support during these challenging times and look forward to seeing you in 2022!