For Brain Injury Awareness Month 2018, QLI is sharing stories of endurance, triumph, and success to help reframe general awareness and knowledge regarding life after injury.
Catastrophic TBIs are devastating injuries. But they aren't life sentences. Thanks to the incredible expertise available in all levels of post-injury healthcare, brain injury survivors still maintain enormous potential to lead lives of purpose, fulfillment, and meaning.
The following stories show just that. They demonstrate poise and potential in equal measure.
Perhaps they can #ChangeYourMind about brain injury.
—
MATT BETH — Auburn, AL
While Matt's life changed after a traumatic brain injury in 2016, his determination—and his ability to achieve incredible goals—remained.
Now a photographer, a student of kinesiology at Auburn University, and an aspiring physician's assistant, Matt leads an inspired and creative life each day. A selection of photos he shot during his rehabilitation at QLI (shown below) won Auburn's annual Donald E. Davis Arboretum photo contest. The selection has since been featured in the arboretum's prestigious 2018 calendar.
"I had only submitted pictures from after my injury because I wanted to prove that my injury won't keep me from my passion," Matt says proudly of the achievement.
A source of further fulfillment, Matt has become an advocate for brain injury awareness, presenting his story for audiences seeking to learn more about the limitless potential of life after brain trauma. He cites a presentation given to an audience of over 200 conference attendees as one of his proudest experiences.
Indeed, Matt Beth isn't the product of brain injury—he's the product of growing beyond it.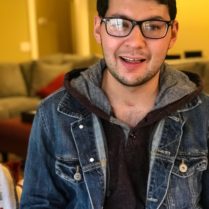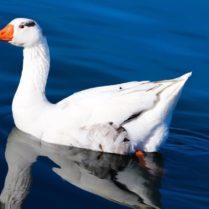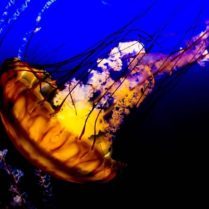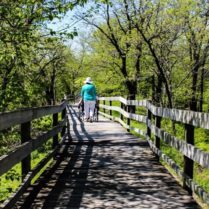 JOSH JACKSON — Albuquerque, NM
A sprint car driver based out of Albuquerque, New Mexico, Josh was on top of the world—and on top of the standings. But his life nearly ended in August 2015, after a devastating mid-race crash left him with a traumatic brain injury.
Josh came to QLI's rehabilitation program in 2016, where his expert clinical team focused his energy and incredible drive on mending the aftereffects of his TBI—chiefly, the impairments to his vision, his speech, and to the movement, strength, and coordination of the right-hand side of his body. His recovery was inspiring, even culminating in a return to the driver's seat thanks to a partnership with Council Bluffs' Joe's Karting.
Two years later, Josh thrives. Now home in New Mexico, Josh has since finished high school, started college to earn his business degree, and has even returned to legends and modified division racing again. After winning a handful of races since his return, Josh plans to participate full-time in the modified division race schedule this year.
Josh and his mother, Ginger, are writing a book to celebrate his recovery and reflect on their journey beyond brain injury. Together, they've charged past heartbreak and hardship to take the checkered flag.
Congrats, Josh!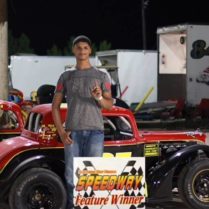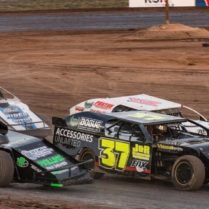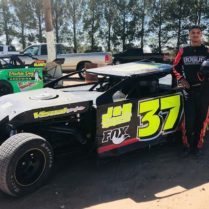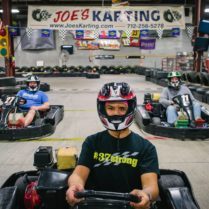 ANNA CONNORS — Marengo, OH
In May 2016, Anna suffered a brain injury in a terrifying motor vehicle accident that shook her community and changed her life.
Focused on boosting her independence and ability, Anna and her family came to QLI late last year, where she has been a part of an intensive rehabilitation program ever since. Here, Anna's team targets her high-level cognitive skills, her physical wellness, and helps rebuild her life from the ground up.
Now, she's turning obstacle into opportunity. She is relearning how to drive with the help of QLI's adaptive driving specialist. Her physical health continues to improve, thanks to the work of QLI therapists and a yoga program hosted by the LoveYourBrain Foundation. And she's conditioning herself for university coursework by taking college-level sociology and Spanish classes. Primed for success, Anna will attend Ohio State University in the fall to study political science.
"I really want to be an advocate," Anna says. "I'm drawn to standing up for equal rights."
In a way, she's already an advocate. She already represents willpower and determination and progress. And she's already blazing an inspiring trail, capitalizing on unlimited potential.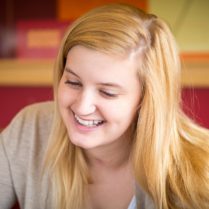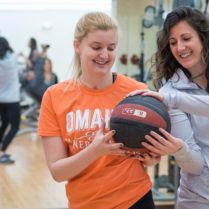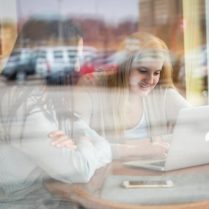 JUSTIN RUTHERFORD — Omaha, NE
A former Marine and police chief of Sycamore, Georgia, Justin has always been a protector, a warrior, a force for good. Justin sustained a traumatic brain injury while on duty in a 2012 car accident. The injury changed his life but couldn't shake his determination or break his spirit.
To this day, Justin's QLI team keeps him sharp with regular training sessions at Mick Doyle's Kickboxing & Fitness Center in Omaha and with specialized firearms practice under the expert supervision of the team at Omaha's 88 Tactical Group. Justin keeps a close relationship with the Omaha Police Department, who incorporated him and his K-9 partner-turned-family dog, Xena, into a number of official OPD K-9 training sessions. What's more, Justin received stirring recognition last year by the Quilts of Valor Foundation, who honored his service in the United States Armed Services
Justin—protector, warrior, force for good—pushes and motivates everyone around him, and continues to defy the effects of traumatic brain injury.